Spring in Ards and North Down is finally here… Visit Northern Ireland's newest City of Bangor for a traditional seaside day out, take in the stunning views and enjoy a delicious bite to eat in picturesque Donaghadee. Relax as you enjoy the coffee culture in Holywood, a spot of shopping in bustling Newtownards, or visit Comber to pick up some local treats at the monthly Farmer's Market before exploring nearby WWT Castle Espie.
There is so much to see and do this Spring. Enjoy expansive beaches, leafy parks, and stunning water's edge views. Visit historic sites, top family attractions, or choose from a diverse range of golf courses as you enjoy this tranquil location. Ards and North Down is a great place to escape, relax and have fun all within an hour of Belfast.
Beach Days
With 115 miles of beautiful coastline, our award-winning beaches are each unique and spectacular in their own way. As the weather warms up, why not aim to visit all our Seaside Award winners: Groomsport, Millisle, Ballywalter South and Cloughey, to enjoy a paddle or a brisk water's edge walk.
Park Life
The parks in Ards and North Down are great spaces to get away from it all and stretch the legs. Here are a few ideas of places to spot the vibrant spring colours…
Ward Park, Bangor
Located just a short stroll from the City of Bangor, this picturesque park is a great place to watch the world go by, enjoy a picnic, and relax surrounded by seasonal flora and fauna.
Scrabo Tower and Country Park, Newtownards
It is a moderate walk up the stone gravel pathway to the iconic tower that sits proudly overlooking Newtownards and beyond. The views across Strangford Lough are stunning. While here, explore the adjacent Killynether Wood following trails through the leafy woodland.
Island Hill and North Strangford Nature Reserve, Comber
This tranquil spot provides magnificent views of Strangford Lough and is an excellent viewing point for bird watching.
Whiterock, Sketrick Island and Mahee Island, near Killinchy
Take in stunning water's edge scenery at Whiterock and cross the causeway on the west coast of Strangford Lough to explore Sketrick Castle ruins. This large tower house was built in the mid-15th century and the hidden paths that run around the island are a great place to slow down and enjoy this peaceful place.
Nugent's Wood, Portaferry
This recently upgraded trail is an idyllic walk, which runs parallel to the shoreline of Strangford Lough, in a loop towards the back of Exploris Aquarium. Enjoy a walk through a mature wood of mixed broad-leaved trees following an approximately 1.5-mile path with spectacular views across the Strangford Narrows, towards Audley's Castle and Castleward. Look high and low to see how many of the woodland and magical creature carvings you can find. This is also a perfect place for bluebell spotting at this time of year.
Redburn Country Park, Holywood
Featuring 7km of pathways all starting from the main car park, Redburn is ideal for energetic visitors who climb to the top of the escarpment where they are rewarded with spectacular views of Belfast and the south Antrim hills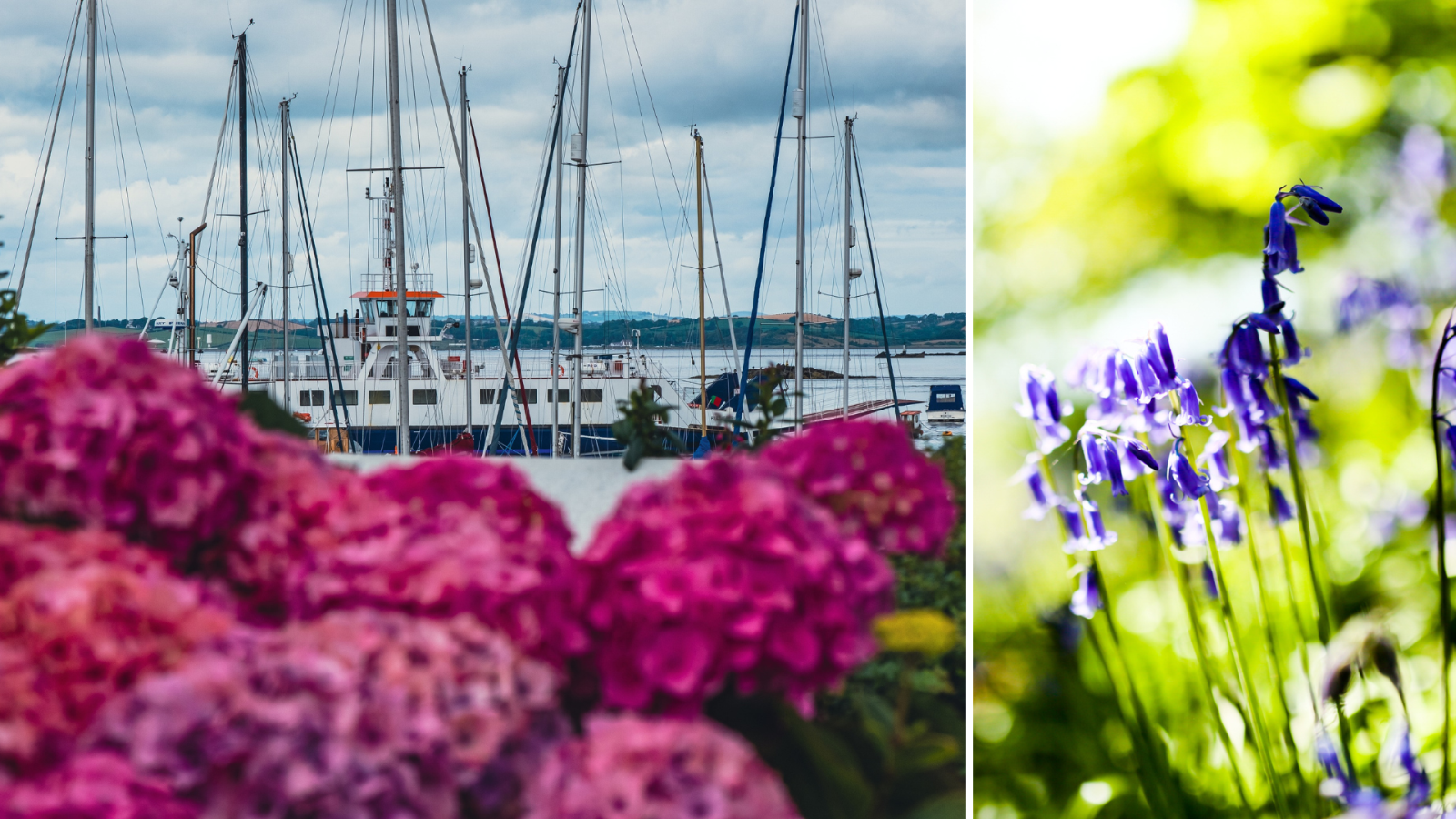 Explore historic places and uncover the rich local heritage
Discover the stories, embrace local folklore and rich heritage. Explore ruined castles, holy wells, abbeys, and military forts where tales of Bronze Age communities, Vikings, our early Christian and Ulster-Scots heritage and the role of this area in the First and Second World Wars all come to life.
North Down Museum, Castle Park and Bangor Castle Walled Garden, Bangor
Overlooking Bangor, near the Translink Bus and Rail Station sits Bangor City Hall, locally referred to as Bangor Castle, and home the North Down Museum. This museum will take you back to the Bronze Age through a series of rooms, each dedicated to an era, and admission is free. Kids love the mini cinema showing old local film reels of days gone by, mini display models of Viking villages, as well as the life-size Monk's Hut. The building is nestled in the grounds of leafy Castle Park which you can explore independently or grab an Explorer's Pack from the museum. Just at the edge of the park, near Bangor Aurora and Aquatic Leisure Complex, is Bangor Castle Walled Garden, a favourite for many visitors which is open all year round (admission free).
National Trust – Mount Stewart, near Greyabbey
Stewart, near Greyabbey Uncover the magic of the National Trust's Mount Stewart with a tour the 19th Century stately home, a stroll in world-class gardens or exploring the wider demesne via the idyllic woodland and farmland walking trails.
Ballycopeland Windmill, Millisle
Ballycopeland Windmill is the only remaining working windmill in East Down. Built in the late 18th or early 19th century, the mill worked until the First World War when it fell into disrepair. It was gradually restored between 1950 and 1978 to full working order. Explore the history of this last functional windmill in Northern Ireland, how it works, the stories of the millers who lived and made their livelihood here, and the story of efforts to preserve the windmill for future generations. Keep kids enthused with the family-friendly activity guide featuring a cute Millie the Mouse character who can be spotted around the site pointing out things of interest. A small visitor centre is located inside the Miller's House with a café on site to enjoy refreshments. Online booking of tours is essential, go to ballycopelandwindmill.com A limited number of tickets may be available on the day, however cannot be guaranteed.
Note - Disabled access is not possible within the windmill. Some parts of the complex are inaccessible for wheelchairs.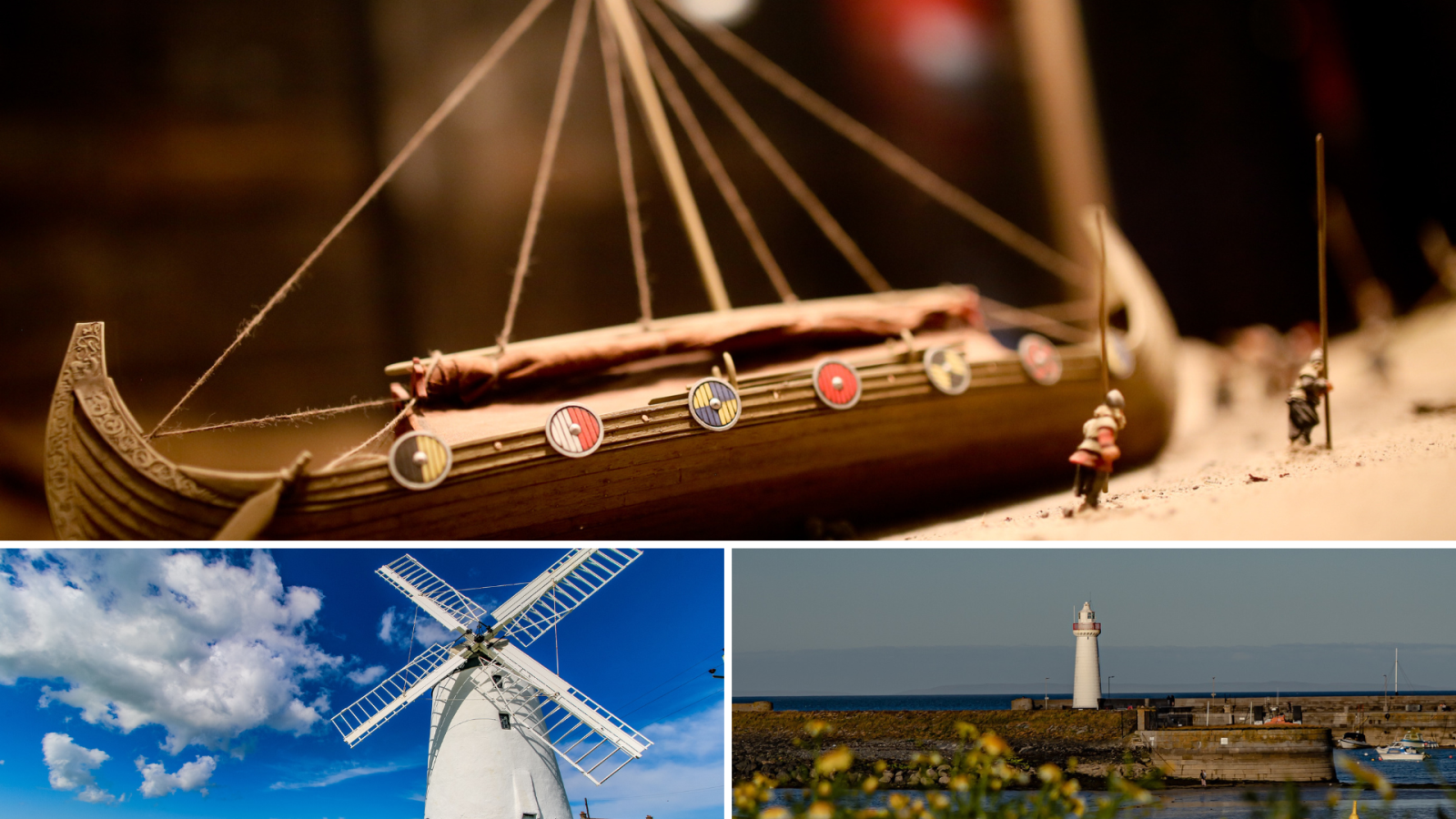 Family Fun
Discover top class visitor attractions to enjoy. Family favourite's Pickie Funpark in Bangor and Exploris Aquarium in Portaferry both offer fantastic days out. At Pickie Funpark, pedal the iconic giant swans around the lagoon, get competitive with a round of mini golf, enjoy the adventure playground, and climb aboard the Pickie Puffer for a sit-on train journey around the colourful landscape. While here, pick up ice-creams and take a stroll along Pickie and Eisenhower piers for a perfect traditional day by the seaside. Book now at pickiefunpark.com
Exploris, Northern Ireland's only aquarium and seal rehabilitation centre in picturesque Portaferry is a must- see attraction. Enjoy a diver's view of marine life from local waters and around the world and spot friendly sharks, jellyfish, rays, sea otters, reptiles, and recent arrivals the Humboldt Penguins. Book now at explorisni.com While here, explore Portaferry; nearby historic Kearney village (where you will find a cluster of fishermen's cottages restored and managed by the National Trust), and all along the Ards Peninsula where the views of Strangford Lough (a designated area of natural beauty) are breath taking.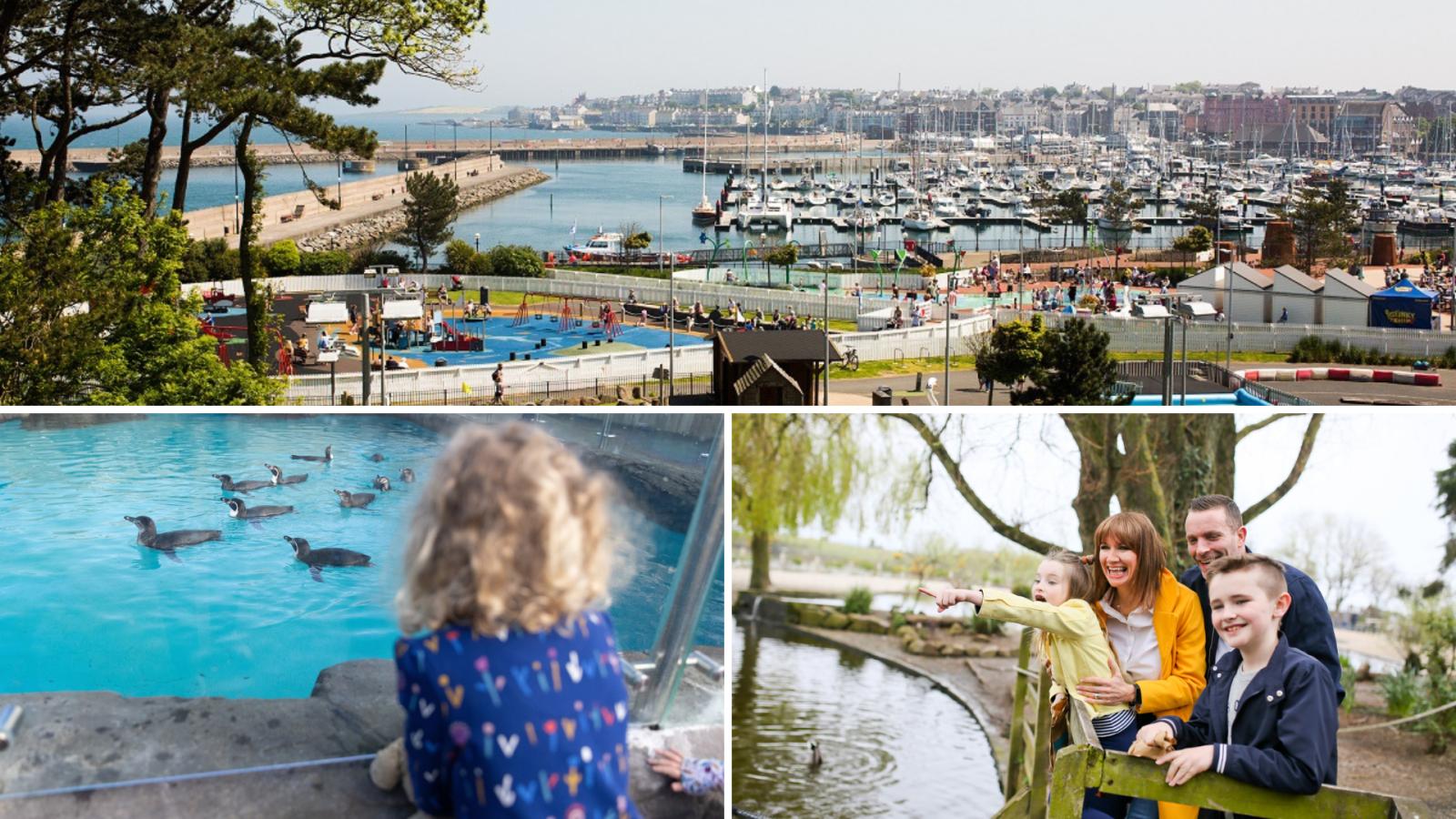 Tee Time
Tee Time! For a perfect golfing break just minutes from Belfast City Centre, Ards and North Down offers a wide range of 12 great courses including parkland and links. The Borough is a haven for golfers with a rich heritage dating back 125 years as home to Ireland's oldest club.
The Royal Belfast. Enjoy a few rounds surrounded by stunning scenery with views of Belfast or Strangford Lough. Courses designed by H.S.Colt, James Braid and Peter Alliss sum up the quality on offer with The Royal Belfast, Bangor, Clandeboye, Kirkistown Castle and Rory McIlroy's home club, Holywood, awarded the 'Quality Assurance' accreditation by Tourism Northern Ireland.
With great hospitality and accommodation ranging from distinctive self-catering options, cosy guest houses to three, four and five-star hotel and spa facilities; it is time to book your perfect getaway. Check opening times of the attraction you plan to visit before travelling, and pre-book where possible. For information on our public transport system, routes, and timetables; visit translink.co.uk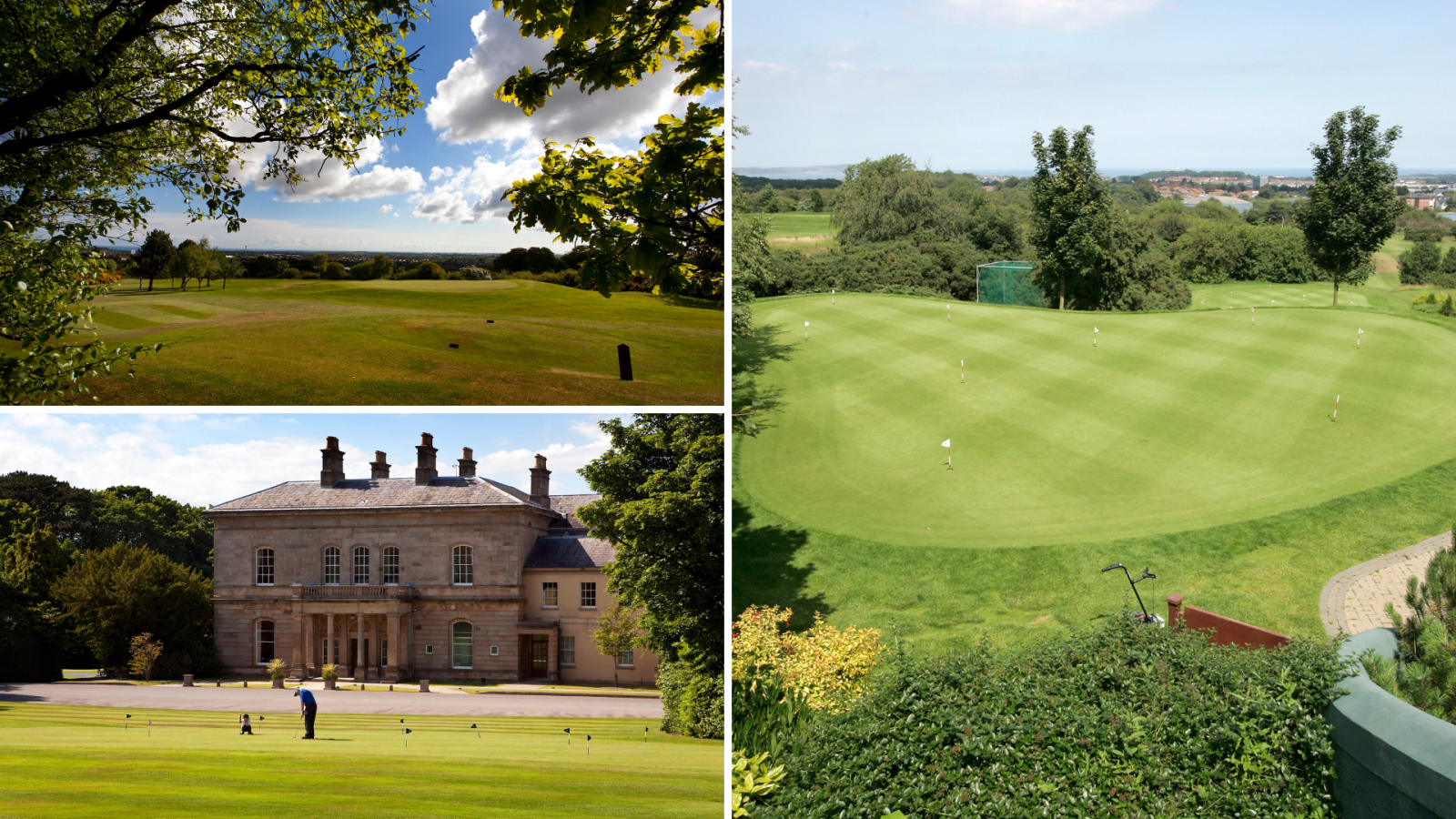 Find out more
Accommodation
Choose the perfect stay during your short break here
Visitor Information Centres
For more information, and help from friendly staff, contact our Visitor Information Centres for more details.