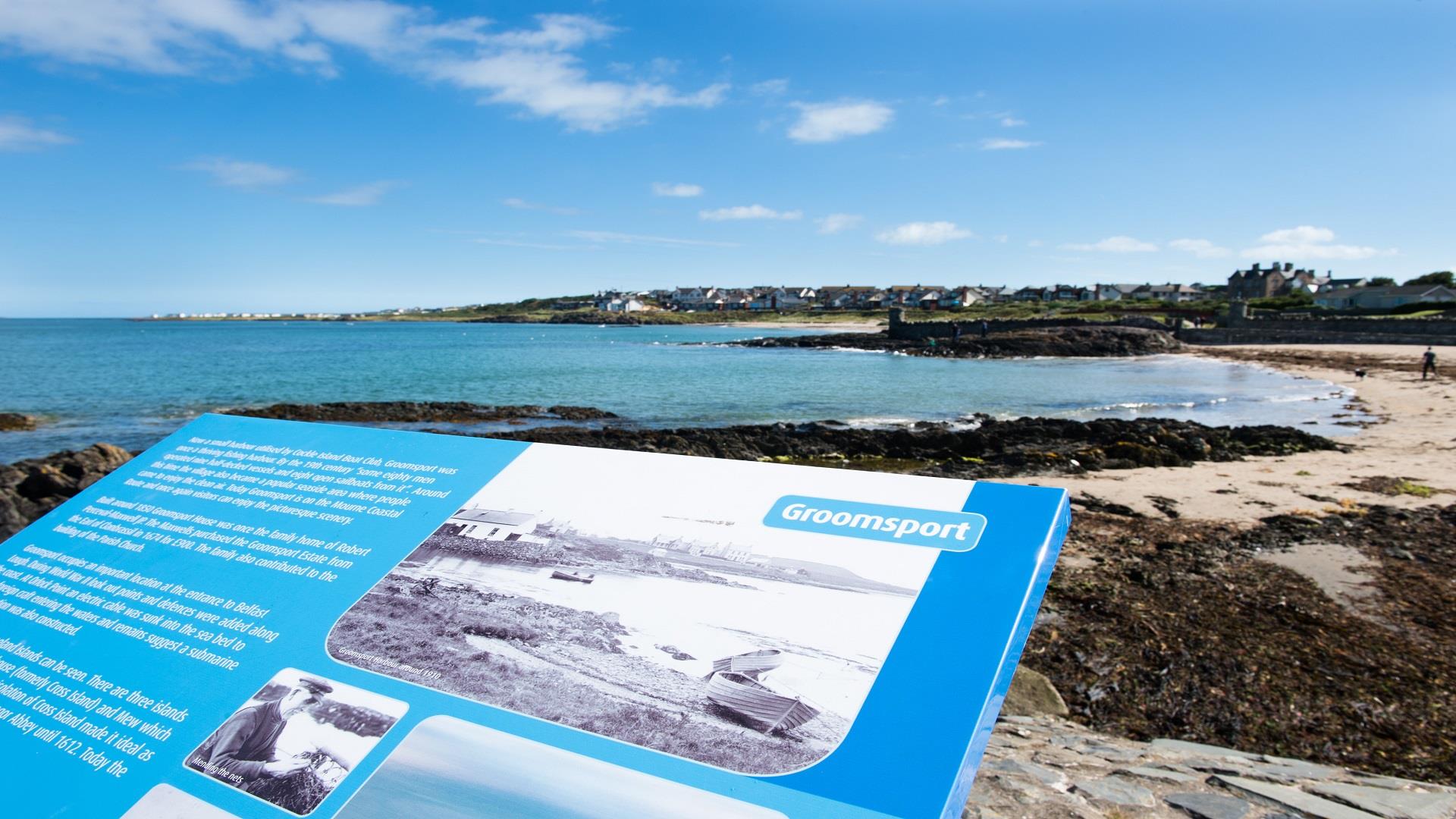 About
Groomsport, best known for its picturesque harbour that was once a major fishing port and its two fishermens cottages known as Cockle Row. The village also boasts beautifully landscaped picnic and play areas around the harbour, sandy beaches, quality pubs and restaurants. It also has a recreation ground with two football pitches and a village hall situated in the historic boathouse at the harbour that dates back to 1884.
A bus service links the village with Bangor, which is only a few miles away. Find out more about Groomsport.
A fully accessible beach
Groomsport has one of Northern Ireland's few fully accessible beaches for all ages and abilities, made operational by the Mae Murray Foundation which allows people of all ages and abilities to take part, have fun, and be included. Inclusive beaches offer free beach equipment loan schemes including all-terrain wheelchairs and mobility aids. Membership is free and available via the Mae Murray Foundation.
Service Update: March 2022 - This service will be operational at weekends throughout July and August.
An Inclusive Beach is a barrier-free environment where people of differing abilities, who may have been excluded until now, can come along and take part. The beach will have beach mobility equipment available to pre-book free of charge. It's beach equipment loan scheme enables mobility across the sand and up to the waters edge, with beach wheelchairs and walkers as well as temporary beach matting available for use. Booking is essential. To find out what equipment is available and how you can book, go to www.maemurrayfoundation.org
Booking process for Inclusive Beach facilities
Operating seasons, schedules and equipment options will differ from beach to beach. We ensure that we address toileting need, hoisting and adult changing bench facilities, wheelchair vehicle unloading areas, temporary walkways and accessible beach mobility equipment storage points.
5 Step Booking Process:
1. Ensure you have membership of Mae Murray Foundation - which is free!
2. On the 'Beach page' of website - read Frequently Asked Questions and Terms & Conditions.
3. Check beach schedules and equipment options for your preferred beach. NB If unsure about which piece of equipment is best for you, contact Mae Murray Foundation on 0300 600 1166.
4. Complete online booking request form. NB You must send your request at least 72 hours in advance.
5. Await confirmation email with further instruction. If no email is received contact Mae Murray Foundation on 0300 600 1166.
For further information, go to www.maemurrayfoundation.org or call Mae Murray Foundation on 0300 600 1166.