Recognised by Queens University Belfast (QUB) in top 3 cheap day trips from Belfast, Bangor comes in at number 3 offering all students a great day out without breaking the bank!
With its excellent transport links and bustling, vibrant towns, it is no wonder students choose to study and spend time here. If you are a student in Ards and North Down, or are considering joining the student community here, come along with us and explore what all our borough has to offer youth life in this handy guide, covering all areas from nights out, fun on and around the water, entertainment, tasty food and drink.
Let us start with the thing most students want to hear about, the local night life!
Nights Out
We know all our students love a great night out to socialise and get to know each other… Ards and North Down offers a variety of cafes, eateries and bars, all with something different to offer, meaning there is something to suit everyone… Here is just a handful of local spots for a night out.
Molly Brown's Kitchen and Bar
Molly Brown's Kitchen and Bar has brought quality and style to Newtownards. Offering top cuisine, excellent live music and a great place to socialise it is a one stop shop for a great night out. There are two great bars to choose from. The public bar has cosy atmosphere and shows live sports. The Lounge Bar is stylish and contemporary and is the perfect place to relax in style. Music lovers will enjoy the upstairs Live Lounge; available for private hire as well as showcasing the best entertainment in town. Find out more
Wolsey's Bar and Restaurant
Appropriately described as a 'fixture' in Bangor, County Down Wolsey's has been a favourite meeting place for over 30 years. Formerly known as The Sportsman, Wolsey's retained the 'sports wall' which shows a collection of familiar faces from the sporting past and live Premiership games are broadcast every Saturday, during the season. Other Entertainment at Wolsey's means that throughout the week, you can choose from the town's most popular pub quiz, local live music and live games on its wide-screen television on Saturday. Find out more
Jenny Watts
Jenny Watts is Bangor's oldest and most revered public house, we are responsible for reinventing the art of conversation in a warm and entertaining environment. Whether you want to unwind and relax after a hard day, meet with friends for a refreshing meal or simply have a great night on the town, Jenny's offers a great atmosphere. Enjoy the fantastic acoustic and jazz entertainment at just the right time of day or night to accompany the mood. Find out more
Grace Neill's
Established in 1611 Grace Neill's is reputed to be "the oldest pub in Northern Ireland" located in Donaghadee.
Today the bar is firmly established as a popular tourist attraction where tourists mingle with the locals and enjoy the craic and a pint of Guinness. The bar has an award-winning lounge bar and restaurant where you can be sure of fresh local produce cooked and served with traditional Irish hospitality. Find out more
For more options visit our Food and Drinks page. From award-winning asian restaurants to traditional fish and chips - the choices are diverse!
For more information on safe alcohol consumption, visit the Drink Aware website.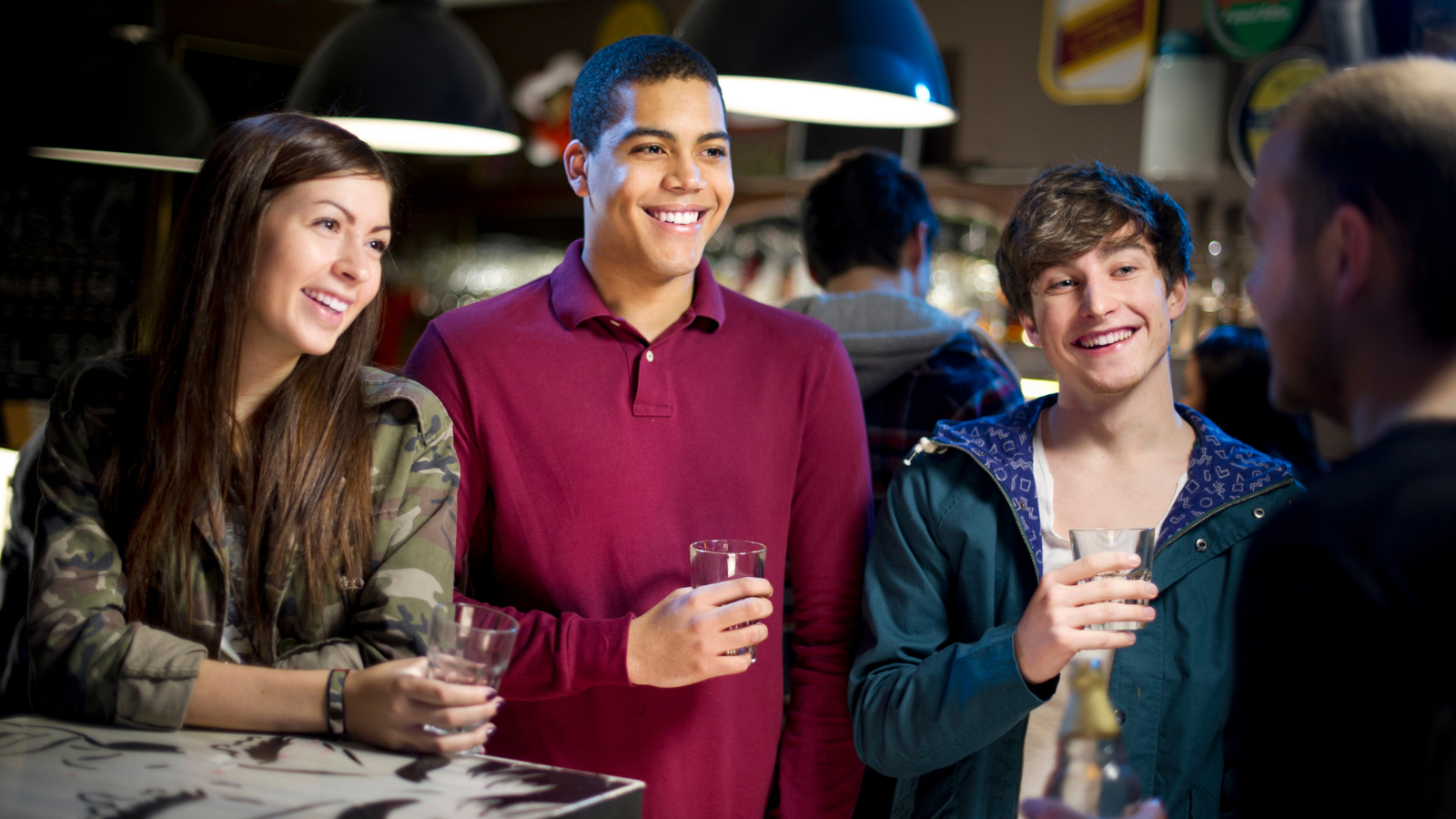 Things to do
We know clubs and pubs are not for everyone. We all have different interests, and there are loads of ways to have fun here in Ards and North Down! From day to night you will find activities to suit all. Some of these are even at no cost too as we know being a student every penny count! Here is a list of just some things to do in Ards and North Down…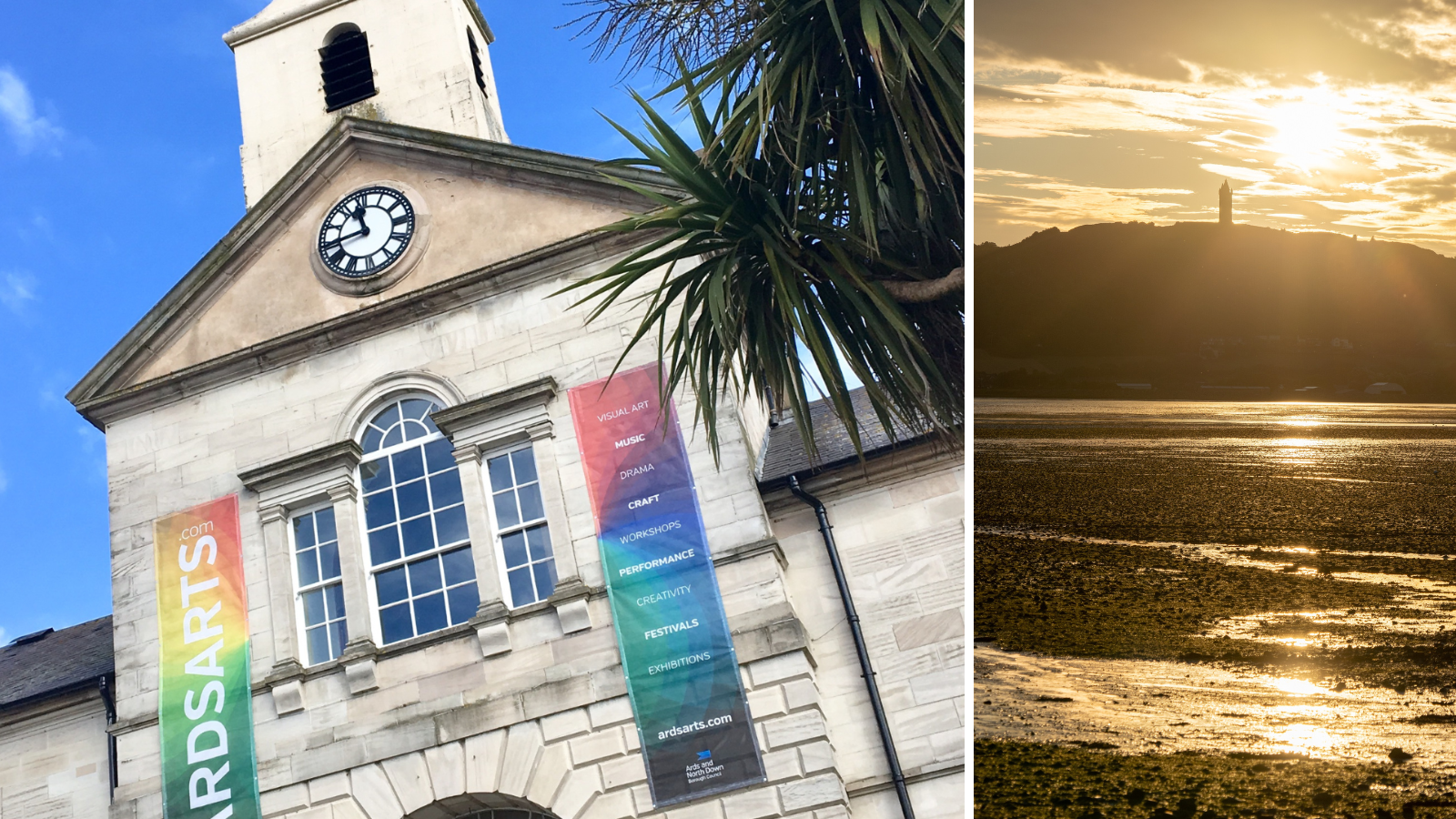 Cinema
IMC in Newtownards and Omniplex in Bangor offers all visitors the newest blockbuster movies. Pick a time and a date, to get viewing the most highly anticipated movies of the year. Offering student discounts on tickets, it makes it the perfect activity for students and their friends to do.
Each cinema also offers a range of sweet treats and refreshments making your cinematic experience one you will not forget.
Eddie Irvine Sports
We know lots of students are kids at heart, and there is a lot on offer here for adventure seekers too. Eddie Irvine Sports facility, in Bangor offers up lots of facilities for individual use or group activities such as karting, VR Racing Simulator, indoor football pitches, laser combat., golf simulator, tag archery, snooker tables and more!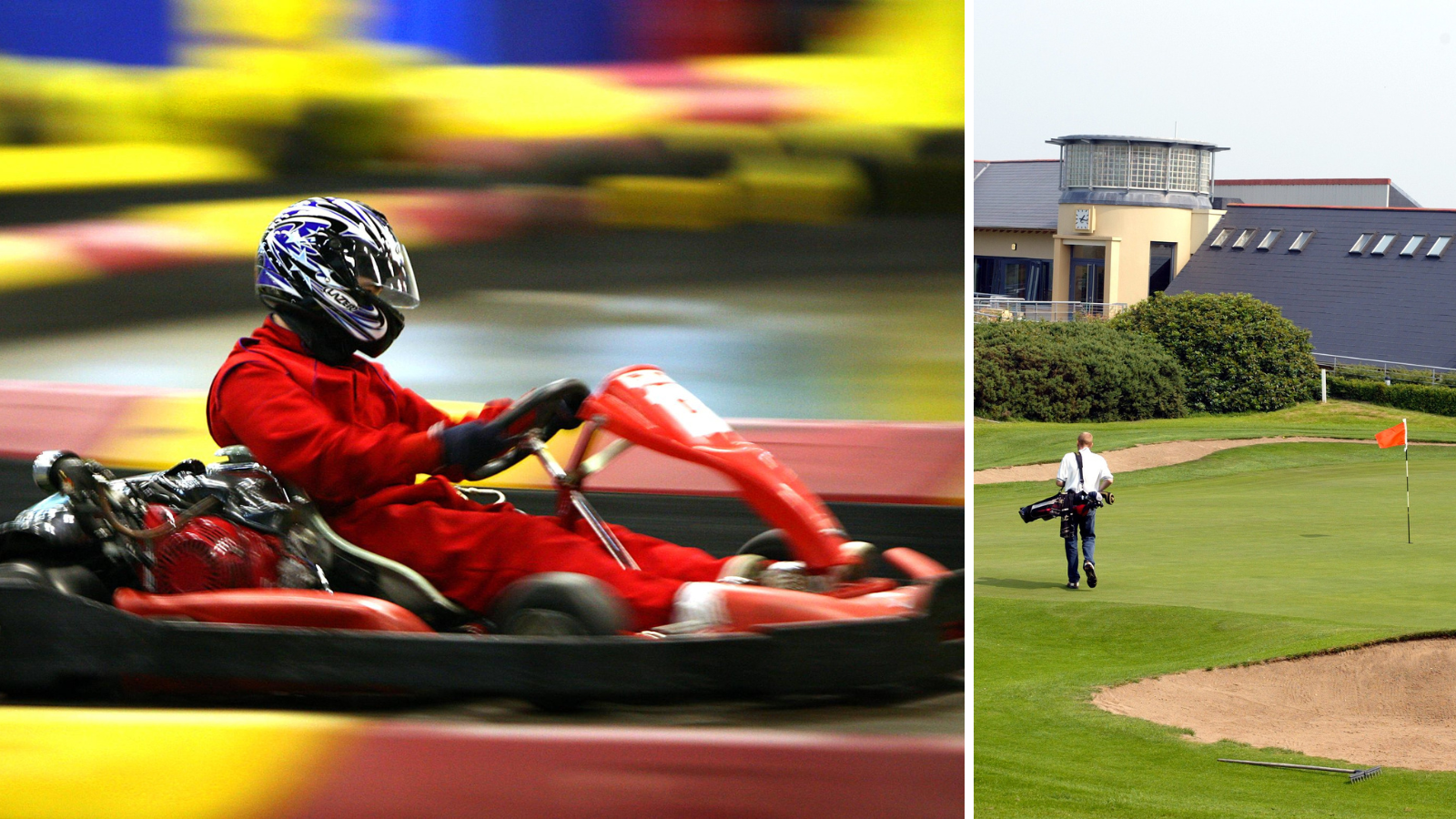 Coastal Days
Explore the beautiful coastline of Ards and North Down and make it a day out to remember. The beach (particularly during revision breaks) can be one of the most relaxing and tranquil places for young people to take some time to wind down and clear the mind. In the City of Bangor by the sea, enjoy a beautiful unwinding walk along the coast and stroll along Eisenhower pier… Why not treat yourself too by indulging in some traditional seaside snacks, fish and chips, or treat yourself to a delicious ice-cream. Relax and enjoy a seaside escape from the books!
In Newtownards, Scrabo Tower makes for a fantastic viewpoint! Take in the 360-degree views of the surrounding landscapes and waters of Strangford Lough.
The perk of having nature as a playground is that it is totally free to use and explore. Great for the student budget!
Find out more about free things to do in Ards and North Down
See our full Things to do listing including on water activity providers such as paddle boarding, kayaking and more!
Food and Drink
The last part of our student guide covers Food and Drink. . Having a meal and a few drinks with friends is one of the best ways we can socialise. So, here is a bit of foodie inspiration. You will find a range of the Borough's variety of eateries listed on our Food and Drink page.
There really is something to accommodate all students' tastes and lifestyles.
Find out more
ExperienceAND
Do you really want to experience Ards and North Down? Have a look at our upcoming ExperienceAND programme and see if anything catches your eye.
Visitor Information Centres
For more information, and help from friendly staff, contact our Visitor Information Centres for more details.