We have put together a list of highlights in the borough that you can do or visit for free, no matter the season, whether you are a local resident or a visitor to the borough. There is plenty to be enjoyed for all, for little to no money involved.

Nature lovers
North Down Coastal Path - Holywood to Portavoe
16 miles of scenic views and places to stop and explore. Nearby train stops at Holywood, Helen's Bay, Carnalea, Bangor West to name a few, means you can explore little bits of the path if you like.
Find out more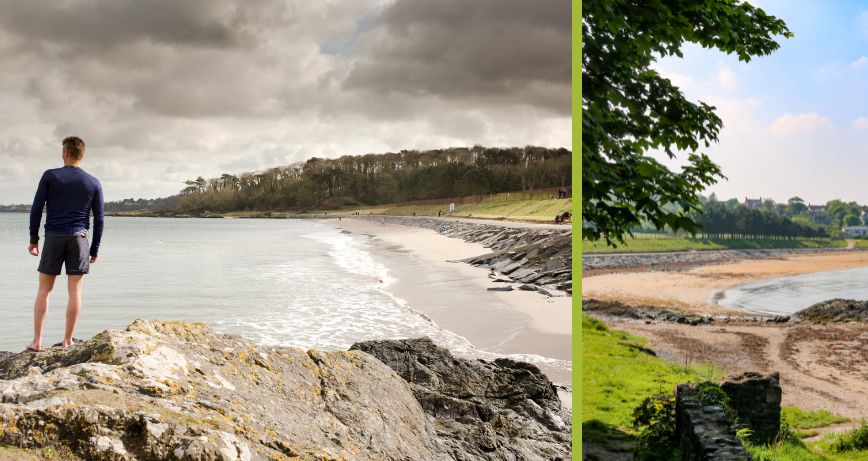 Crawfordsburn Country Park
A bustling beach and forest park which features a geo-park and wooden sculptures dotted within the woods. Find the waterfall then reward yourself with a bite from the Woodland Cafe.
Find out more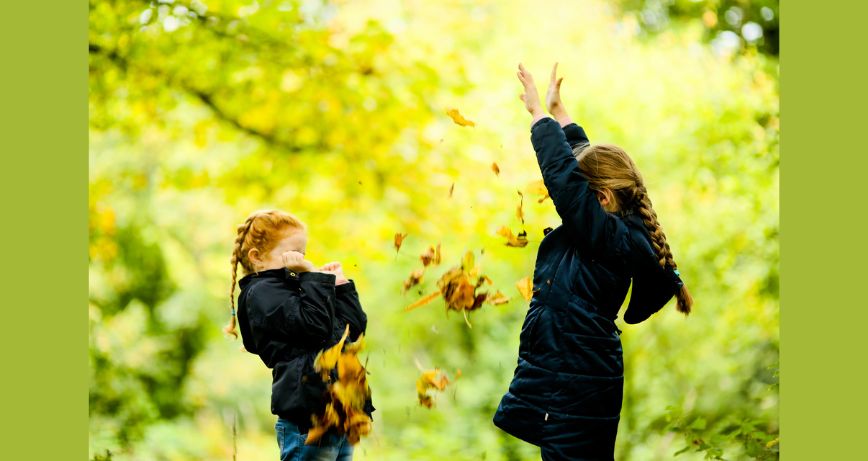 Balloo Nature Reserve, Bangor
The Nature reserve consists of two locations, nearby to each other, Balloo Wetland and Balloo Woodland. Each offer two different experiences and are little hidden gems to explore.
Find out more
Ward Park, Bangor
Located just a short stroll from the centre of Bangor, this picturesque park is a hive for all sorts of activity - from people playing tennis, to bowls on the green. Follow the duckpond towards the aviary and the play park. Take a picnic and relax, surrounded by seasonal flora and fauna.
Find out more
Cairn Wood, Craigantlet (close to Bangor, Newtownards and Holywood)
A woodland forest popular with runners and dog walkers. Get away from it all or go orienteering among the conifers of this elevated forest that overlooks Ballysallagh trout-fishing reservoirs. Don't miss views of Clandeboye, Bangor, the coast of Antrim and even Scotland.
Scrabo Tower and Country Park, Newtownards
Take the hilly walk to the tower that sits proudly overlooking Newtownards and beyond. Stunning views and well worth an explore. Extend your adventures by hopping on over to Killynether Wood, the two are separated by a quiet road and the car park area.
Find out more
Kiltonga Duck Pond, Newtownards
This lovely little spot provides a short loop of a walk around the lake. Look out for the statue of the goose taking flight.
Find out more
Island Hill and North Strangford Nature Reserve, Comber
Provides magnificent views of Strangford Lough and is an excellent view point for bird watching.
Find out more
Whiterock, Sketrick Island and Mahee Island, Newtownards-Killinchy
Stunning scenery for tranquil walks. Sketrick Castle is located on Sketrick Island which is reached by a causeway on the west coast of Strangford Lough. This large tower house was built in the mid-15th century and the hidden paths that run around Sketrick Island provide picture perfect views that everyone can enjoy.
Find out more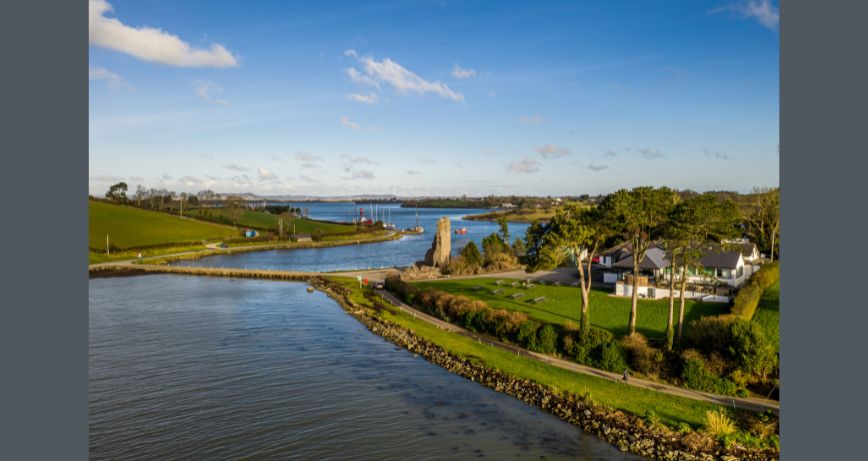 Ballyquintin, Portaferry
The beautiful coastal path passes through beaches and farmland. The 47 Hectare farm is at the southern tip of the Ards Peninsula and is managed by the National Trust using traditional mixed farming methods. There is a small car park, together with a 3-mile trail. The farm provides habitats to a range of increasingly rare farmland wildlife such as the Irish Hare. From the walk you can take in views across Strangford Lough to Killard Point and on a clear day you can see across the Irish sea to The Isle of Man.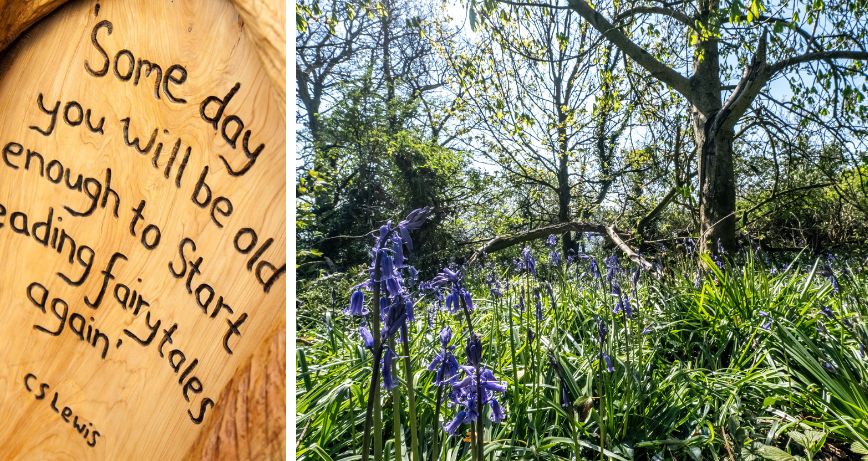 Nugent's Wood, Portaferry
An idyllic walk that takes you parallel to the shoreline of Strangford Lough, in a loop round towards the back of Exploris Aquarium. Perfect for bluebell spotting in the spring. *Please note that Nugent's Wood will be closed for access to the public from Monday 24 October for approximately two weeks as path maintenance works are undertaken.
Find out more
Redburn Country Park, Holywood
Featuring 7km of pathways and spectacular views and for those energetic visitors who climb to the top of the escarpment you will be rewarded with spectacular views of Belfast and the south Antrim hills. There are a variety of walks available in Redburn all of which start from the main car park.

Kearney
A cluster of fishermen's cottages restored and managed by the National Trust. Amble along the paths beside the rocky shoreline to Knockinelder Bay, a beautiful crescent of sand. Excellent birdwatching opportunities and views towards Scotland and the Isle of Man. Overlooking Knockinelder Bay, Millin Bay cairn is an enigmatic neolithic burial site.
Find out more
Strangford Lough Lookout
The Lookout is a wildlife interpretative centre, located in Mount Stewart carpark. It showcases the
wildlife around the Strangford Lough area. Telescopes and remotely controlled cameras allow close up
views of basking seals and breeding seabird colonies.
After a time of closure, the Strangford Rangers have reopened the Lookout so drop by say hello and find out whats happening on the Lough, from pupping seals to the who's who of over wintering birds.
The Lookout will be open on 10th, 13th, 17th, 18th, 24th, 25th and 26th November from 10am to 3.45pm.
Check the Mount Stewart website for the days it will be open, or their Facebook page.
Connect with nature
Whether you are in your back garden or out and about in one of our outdoor areas there are adventures to be had! Find inspiration from our Moved by Nature Calendar.
Find out more
Beach days
With 115 miles of beautiful coastline, discover our Seaside award-winning beaches – Groomsport, Millisle, Ballywalter, Cloughey and Crawfordsburn. Enjoy a paddle or a brisk water's edge walk
Find out more about our beaches

A little bit of history
Nendrum Monastic Site
Thought to date back to the 5th Century, with links to St Patrick in later sources.
Find out more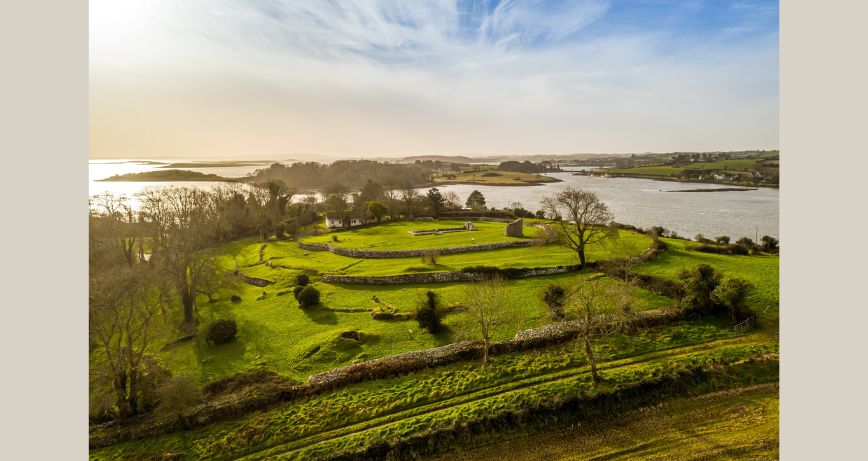 St Cooey's Wells
The church at St Cooey's Wells is thought to date from the 7th century but only the foundation stones now remain. The Washing, Eye and Drinking wells situated in this peaceful, wooded dell are reputed to have healing powers.
Find out more
The Ards and North Down Christian Heritage Trail
Visit key sites across the Borough that played an important role in the spread of Christianity.
Find out more
The Great Wars Trail
Discover how our borough played a significant role in past wars.
Find out more
Columban Way Heritage Trail
Experience the area's rich and diverse history, Bronze Age relics, monastic settlements, Viking attacks, industrial heritage and military influences in both the First and Second World Wars, are just some points of interest you will discover along the trail.
Find out more
The Portaferry Heritage Trail
This is one for all the family - Learn about Portaferry's rich history. Kids can enjoy the Explorer Pack, filled with fun facts and challenges to complete as you follow the trail.
Find out more
The Ropewalk Maritime Heritage Visitor Centre, Portaferry
Free admission. Get a glimpse into the villages deep maritime history and heritage. Great for those with an interest in Vikings especially! Seasonal opening.
Find out more

Something a little different
North Down Museum, Castle Park and Bangor Castle Walled Garden
Overlooking the city centre, nearby the Translink Bus and Rail station sits Bangor Town Hall, locally referred to as Bangor Castle, and also home the North Down Museum. Admission is free to this hub of history. Kids love the mini cinema showing old film reels of days gone by in the area; the mini display models of Viking villages as well of course as the life size Monks Hut. The building is nestled in the grounds of leafy Castle Park which you can explore independently, but to make it more interesting why not grab an Explorer's Pack from the museum to see what you can find. Just at the edge of the park, near Bangor Aurora and Aquatic Leisure Complex, is Bangor Castle Walled Garden, a favourite for so many visitors, and now open all year round!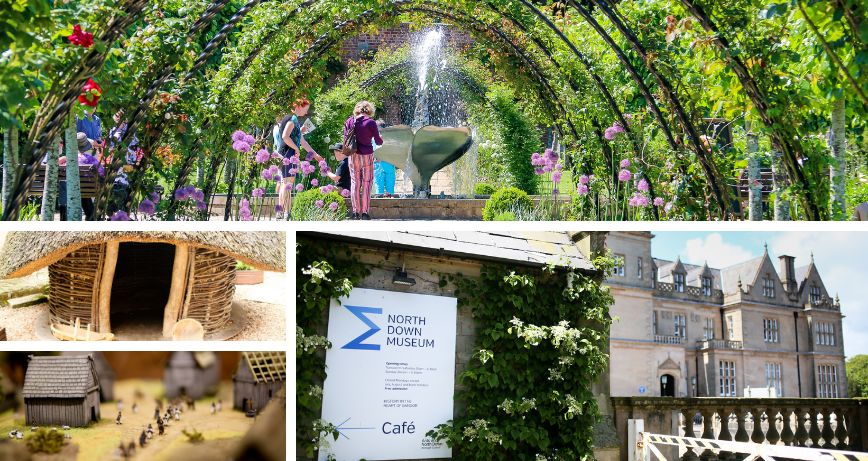 Ballycopeland Windmill
Built in the late 18th or early 19th century, it is the only remaining working windmill in East Down. A small visitor centre is located inside the Millers house with a Cafe onsite open to the public. A family-friendly experience. Admission charge for visitor centre and tour. Café free to visit.
Find out more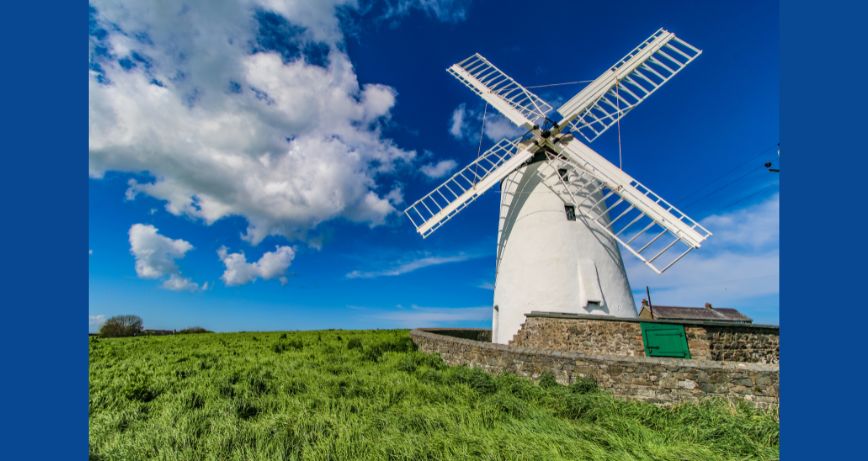 The Commons and Harbour, Donaghadee and the Moat
Take in a bit of history and an amazing view at the Donaghadee Moat and Camera Obscura, open May-October, Saturdays and Sundays (10am-4pm); enjoy the harbour playground, the iconic lighthouse and the open space of the Commons, overlooking Belfast Lough.
Find out more


Two wheeled adventures
Why not bring the bikes to let the kids burn off a bit of energy at the new Pump Park in Killinchy?
Follow the Comber Greenaway, a seven mile, traffic free section of the National Cycle Network. The cycle path starts in Belfast and finishes in Comber, providing views of Stormont Estate and Scrabo Tower along the way.
Explore Strangford Lough on two wheels. Find route inspiration here.

Play park tours
How many play parks can you visit in a day? List of borough play parks

More things to do
These are just a few ideas for free days out in Ards and North Down. Check out our Things to do section and further Blog articles for even more inspiration.

Need a little more guidance?
Contact the Visitor Information Centres where our trained advisors can help guide you on accommodation, attractions, and all that there is to do in our place on the island.

Be sure to always check opening times of the attraction you plan to visit before travelling.
For information on our public transport system, routes and timetables, visit translink.co.uk.