Groomsport Beach is one of the five Inclusive Beaches in Northern Ireland, enabled so by the Mae Murray Foundation, which means that it has been carefully planned so that people of all ages and abilities can be included and can enjoy their surrounds to the fullest. Situated in the North Down area of our borough, this village location is an idyllic spot to spend a summer's day.
And, did you know, Groomsport was four of our local beaches that attained a seaside award in 2023? This is the UK's mark of quality that ensures visitors are guaranteed to find a clean, safe, attractive and well-managed coastal stretch. Find out more about what that means.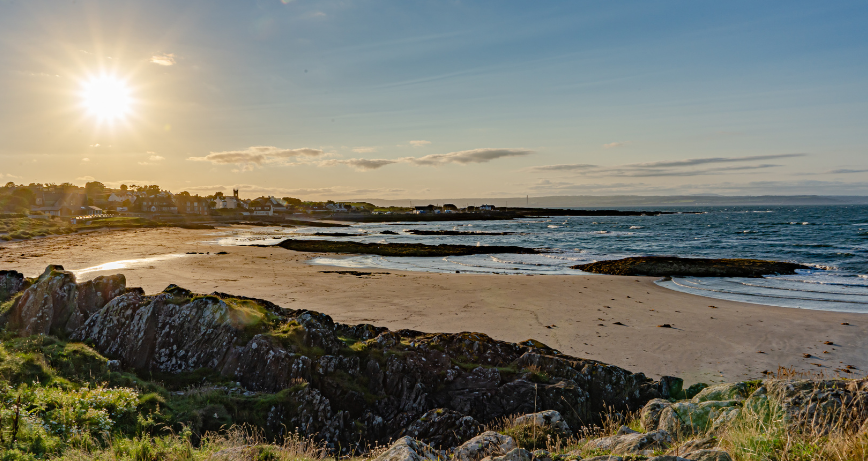 What is an Inclusive Beach?
The Mae Murray Foundation uses the term Inclusive Beach to describe a beach environment which has been carefully planned so that people of all ages and abilities can be included and can enjoy their surrounds to the fullest.
Groomsport Beach is one of the five Inclusive Beaches in Northern Ireland, situated in the North Down area of the borough between the City of Bangor and Donaghadee.
At an Inclusive Beach, visitors can be confident that they will have a stress-free arrival with appropriate parking or drop off points, enjoy connectivity between beach, eateries and dignified toileting facilities, and know that there will be equipment to support mobility and activities that they can participate in.
These Inclusive Beaches offer free beach equipment loan schemes, through which members of Mae Murray Foundation can loan equipment such as all-terrain wheelchairs and mobility aids. Membership is free and information on the loan scheme and becoming a member can be found on the Mae Murray Foundation website.
You will be able to avail of these inclusive facilities at Groomsport Beach on weekends in July and August, subject to pre-booking equipment per your requirements, as a member. You can find the up to date season schedule here, where you will also find a full equipment list and list of FAQ's. Terms apply.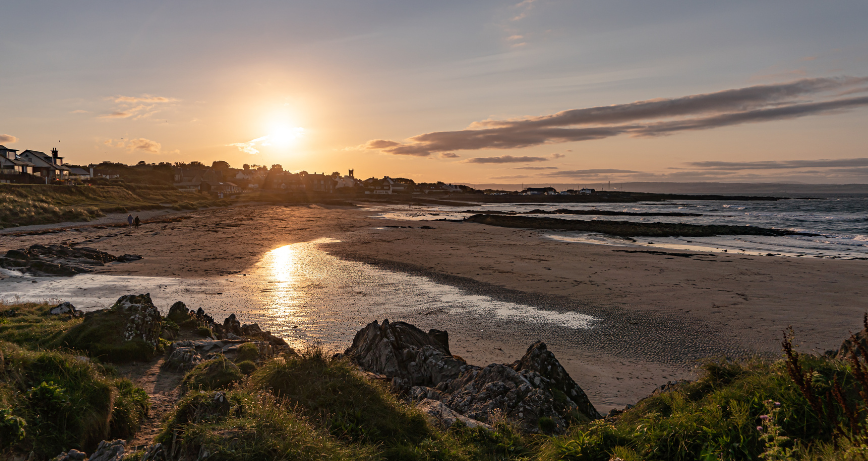 It is worth noting that, the beach equipment loan scheme is a free service providing the opportunity to borrow a range of mobility equipment suited to the beach environment.
The service is available across Northern Ireland at several beach locations which have been given Inclusive Beach status, including Groomsport Beach.
The range of equipment may differ from beach to beach, but will usually include beach wheelchairs, walkers, crutches, and temporary walkways.
The loan scheme operates on a pre-booked basis only. It is not possible to simply turn up.
The booking process includes compulsory online Induction – giving you information on equipment, processes and staying safe, together with important terms and conditions of use.
N.B. Only the named person who completes the induction and booked the equipment will be able to collect, return and accept responsibility for the equipment.
For more information, get in touch with the Mae Murray Foundation team.

More about Groomsport
Groomsport village is a great spot for all the family! Historic fishermen's cottages, Cockle Row, is open seasonally. Housing a Visitor Information point and exhibition area depicting life in the 1600's as a fisherman's family. It also offers up entertainment for all every Sunday, June to August, that includes Ulster-Scots themed performances of Pipes, Drums and Highland dancing, as well as children's crafts, traditional music, animal roadshows and all sorts over the weeks. Admission to the cottages is free and so is the family fun.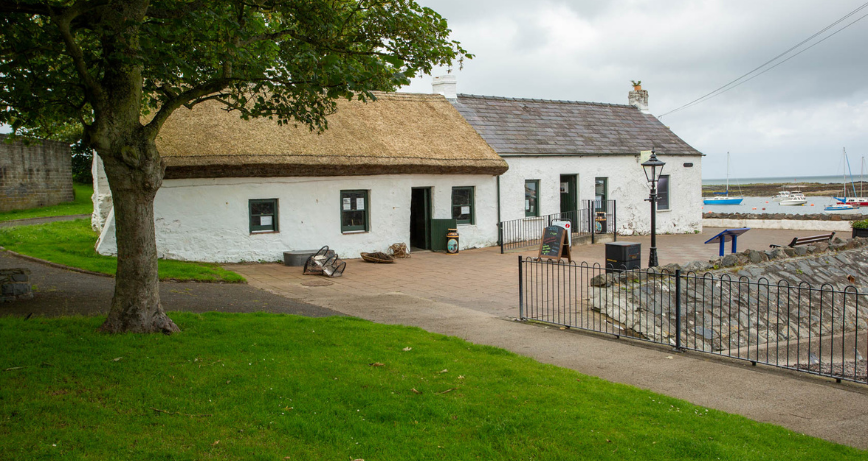 Cockle Row Cottages are located right beside the harbour. A short stroll behind them will take you to a playpark and tennis courts. Venture round the harbour to the front of the cottages and you will pass a leafy green area, perfect for picnics, with a new water play area for the little ones.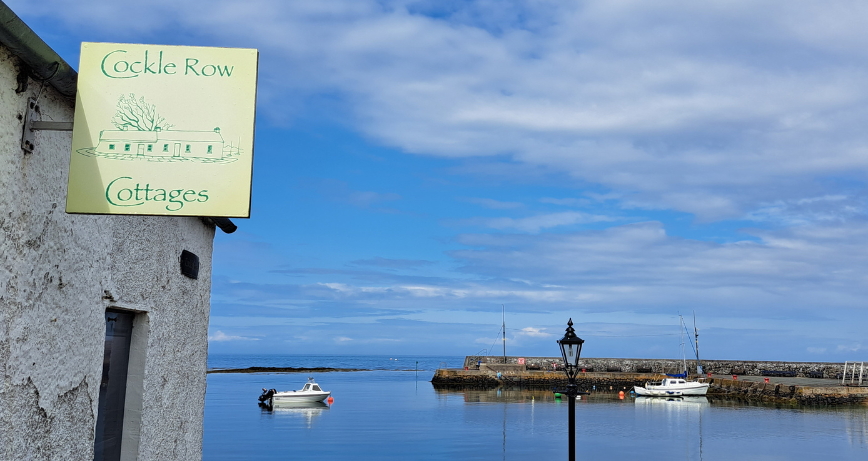 Take in the views of Belfast Lough and spot passing ships and pleasure boats, including the Stena Line ferry that connects Northern Ireland and Scotland; nearby Donaghadee and the Copeland Islands too.
Along the roadway, that takes you through the centre of the village, access Groomsport Beach. A sandy shoreline and inviting waters ideal for a beach day, made better by the Mae Murray Foundation providing invaluable facilities that make this an Inclusive Beach.
In the village, you will find a small selection of local independent stores including a coffee shop and convenience store.
The village also is home to two lovely eateries; the Groomsport Inn offers up a great pub grub and The Stables Bar and Restaurant is sure to leave your tummy full and happy.

Explore Groomsport further
Discover Groomsport offer Guided History Tours of Groomsport in July and August, and select dates in September (2023). For more information visit discovergroomsport.com.