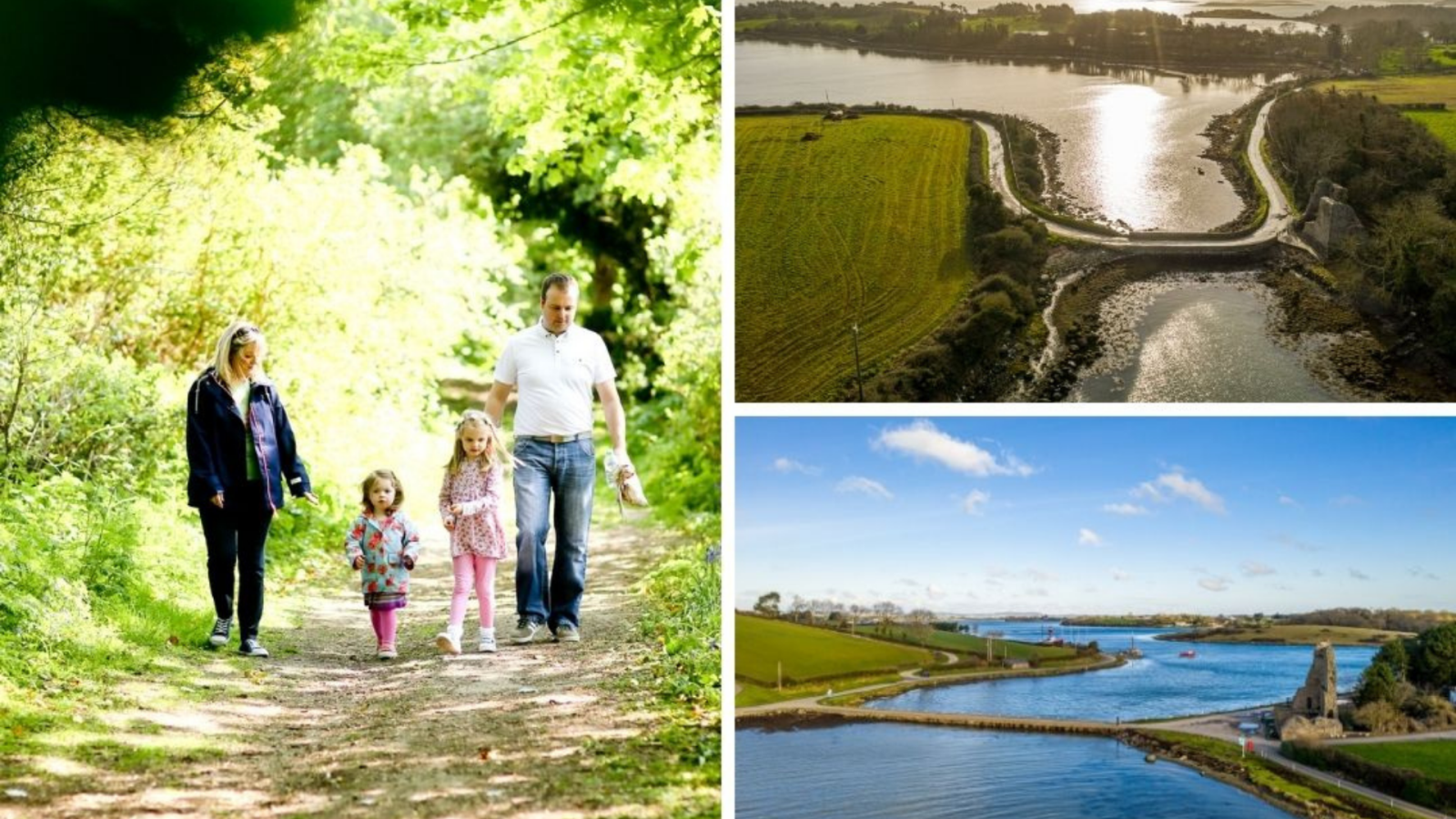 ***With restrictions in Northern Ireland beginning to ease we ask that individuals plan ahead and please check local guidelines on the NI Direct website ***
With a renewed interest and appreciation for the outdoors and nature that is right on our doorstep, why not explore your local area and enjoy some of our walking routes?
With a variety of walks all across our beautiful borough you are sure to find something enjoyable close to home.
Boasting 115 miles (185km) of scenic shores, our coastlines, spectacular landscapes and seascapes and award-winning parks and open spaces are a natural tonic.
Here are some ideas for local walks in your area…
Redburn Country Park, Holywood BT16 1YP
Featuring 7km of pathways and spectacular views and for those energetic visitors who climb to the top of the escarpment you will be rewarded with spectacular views of Belfast and the south Antrim hills. Scrub and grassland cover the top of the hill. There are pleasant walks in all seasons but Spring is the best season to see the spectacular woodland carpet of bluebells, wood sorrel and anemones. There are a variety of walks available in Redburn all of which start from the main car park.
Cairn wood, Craigantlet BT19 1UT
Enjoy a walk on the well-marked paths of Cairn Wood on a circular loop trail that features many wild flowers. Get away from it all or go orienteering among the conifers of this elevated forest that overlooks Ballysallagh trout-fishing reservoirs. Don't miss views of Clandeboye, Bangor, the coast of Antrim and even Scotland.
Ballymacormick Point
6.0 Km lightly trafficked out and back trail that offers the chance to see plenty of wildlife and is suitable for all. This rocky outcrop is located between Ballyholme and Groomsport. Covered in gorse, it is good for rough walking and for spotting birds, flowers and foxes. The route can be started from either end of the route at Banks Lane BT20 5EG or from Groomsport Harbour BT19 6JP.
Whiterock and Sketrick Island, Newtownards BT23 6QH
Whiterock and Sketrick Island provide stunning scenery for tranquil walks. Sketrick Castle is located on Sketrick Island which is reached by a causeway on the west coast of Strangford Lough. This large tower house was built in the mid-15th century and the hidden paths that run around Sketrick Island provide picture perfect views that everyone can enjoy.
Nugent's Wood, Portaferry BT22 1PF
Situated outside Portaferry, this is a gentle walk through a mature wood of mixed broad-leaved trees. Once part of the Nugent's Estate, Nugent's wood, Portaferry is now managed by the National Trust.
Nugent's Wood has recently had a magical makeover with an extensive program of works including improvements to the walking trail and repairs to the existing stone wall have been completed, while additional drainage works as well as new seating, sculptures and entrance signage have been installed.
Ballyquintin, Portaferry BT22 1RG
The beautiful coastal path passes through beaches and farmland. The 47 Hectare farm is at the southern tip of the Ards Peninsula and is managed by the National Trust using traditional mixed farming methods. There is a small car park, together with a 3-mile trail. The farm provides habitats to a range of increasingly rare farmland wildlife such as the Irish Hare.
From the walk you can take in views across Strangford Lough to Killard Point and on a clear day you can see across the Irish sea to The Isle of Man.