Exciting Range of Tourism Experiences on Offer in Ards and North Down!
4th April 2023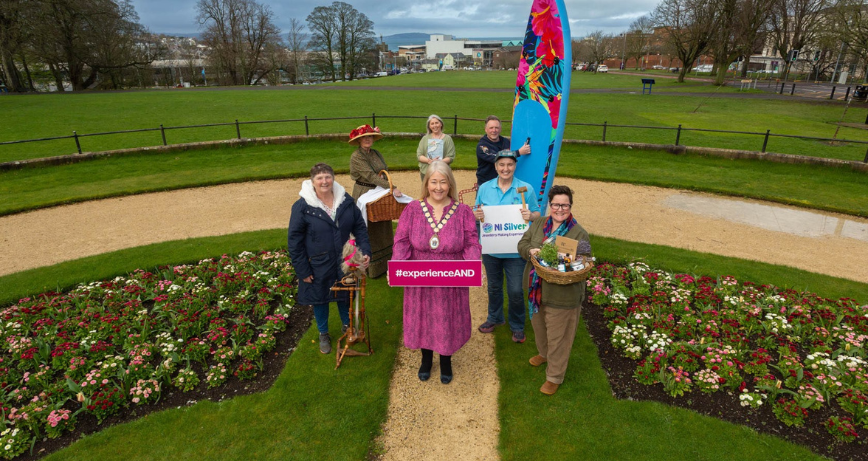 Ards and North Down Borough Council has announced an exciting range of Tourism Experiences for 2023. From guided walking tours to unique immersive experiences, visitors are in for a treat with a range of activities designed to highlight the diverse tourism offering right across the Borough!
The guided walking tours and boat trips promise to be captivating experiences, with local experts taking visitors on a journey through time as they explore the rich historical sites in the area. The Holywood Historical Guided Walking Tour on 6 May and the Comber Historical Walking Tour on 24 June will give visitors the chance to discover the hidden gems of these towns, while the Step Back in Time Tour on 3 June and 12 August will take visitors on a nostalgic journey around Bangor through the years.
For those looking for something more unique, a range of immersive experiences are planned that are sure to leave a lasting impression. Visitors can try their hand at copper smithing in the inspiring setting of Exploris Aquarium in Portaferry on 27 May, create copper floral magic in The Walled Garden Helen's Bay on 3 June, or even try out their surfing and Zumba skills on 27 August with Surf and Shimmy!
For those who prefer to unwind and relax, a range of suitable activities are on offer. The Wellbeing in the Walled Garden retreat on 11 June offers a yoga, meditation, and sound bathing experience, while the Full Moon Paddle on 29 September promises a peaceful and unforgettable night-time kayaking trip on Strangford Lough.
Foodies will also have plenty to enjoy, with many experiences offering high-quality local food and drink. Celebrate The Coronation of King Charlies III with A Right Royal Afternoon Tea on 6 May, enjoy a Midsummer's Evening Picnic on 24 June, and Tea by the Sea in Millisle on 20 August are perfect for those looking for unique dining experiences.
For some, the SUP and S'mores event on 5 May promises to ease you into summer. Visitors can enjoy a relaxing stand-up paddleboarding trip on the water, followed by a cosy campfire where they can indulge in luxurious s'mores. Yum!
There are also a range of experiences planned for families, such as the Father's Day Family Canoe Bushcraft on 18 June and the Mystery Picnic at the Ulster Folk Museum on 7 May, where families can solve clues while enjoying a picnic.
The Mayor of Ards and North Down, Councillor Karen Douglas, said:
"Ards and North Down Borough Council is committed to providing visitors with unique and memorable tourism experiences that highlight the best of the area's heritage, culture, and natural beauty. Visitors are encouraged to check out the full range of experiences on offer, and to book early to avoid disappointment."
With tickets ranging from just £6 to £150, book now at visitardsandnorthdown.com/experienceAND
Photo caption:
Pictured with the Mayor of Ards and North Down, Councillor Karen Douglas are L- R Christine Casey (Kiri Cottage), Pamela Montgomery (Ulster Folk Museum), Sharon Regan (Sharon Regan Art), David Graham (Ultimate SUP) Ruth McEwan-Lyon (NI Silver), and Carol Rowney (Mrs R'Ganics).