Tracey's Farmhouse Kitchen Awarded Accreditation in Sustainability
7th February 2023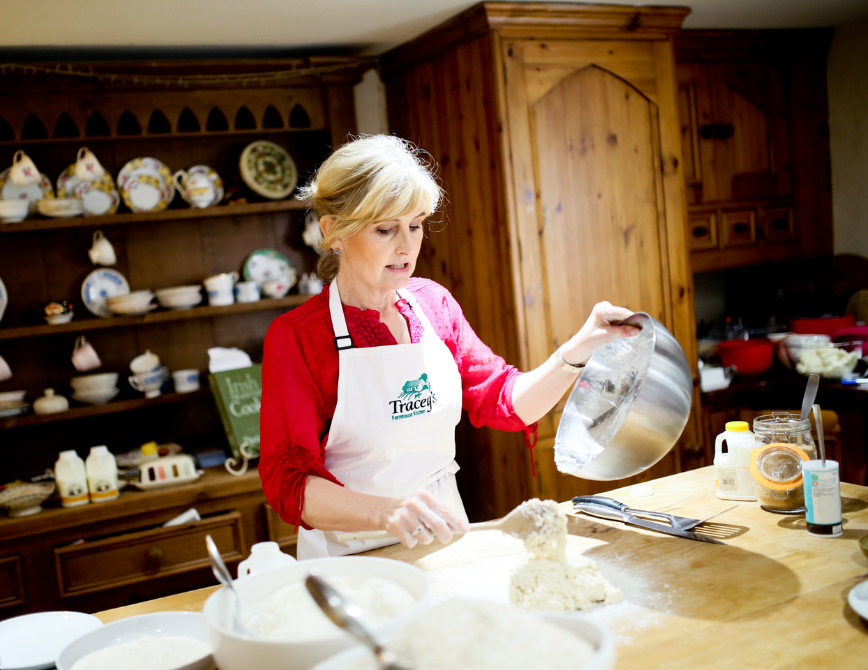 Tracey's Farmhouse Kitchen in Killinchy was recently awarded accreditation in sustainability through the World Tourism Organisation.
Tracey said, "I am delighted to have my traditional breadmaking experience qualify as a MAKE TRAVEL MATTER® Experience."
MAKE TRAVEL MATTER® Experiences are defined as those that have a positive social and environmental impact on their local communities.
Your experience qualified under the UN Sustainable Goals numbers 11 and 12, which have the below precepts at their core:
The experience preserves local traditions, protects natural and built heritage sites and promotes cultural vibrancy.
The experience promotes sustainable food experiences, small scale farmer interactions or responsible consumption.
Tracey is also a member of the Ards and North Down Borough Council led group, the Sustainable Giants - a Green Network.
Find out more about her journey to sustainability and why it is at the heart of her traditional breadmaking and food tour business.
Congratulations Tracey!
Photo credit: Tourism Northern Ireland