Former Herald and Hot Press journo back on tour with new live album
9th January 2023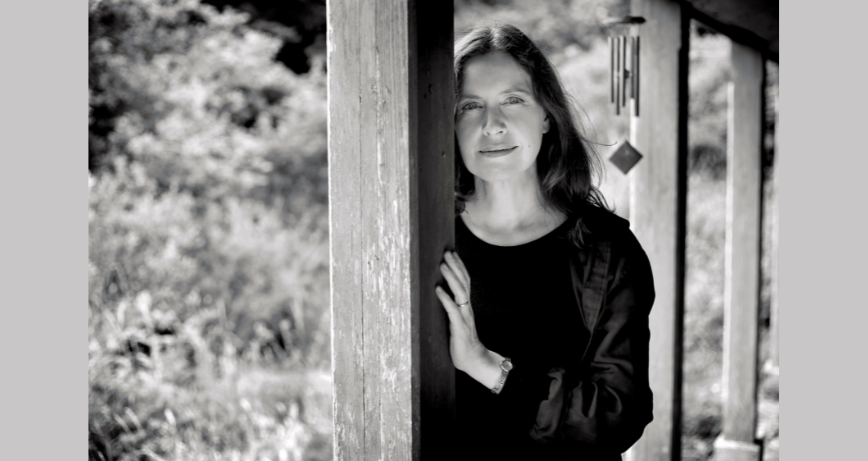 Best known to Irish audiences as a one time writer and folk music columnist for both Hot Press and the Evening Herald, Sarah McQuaid has since moved to England and become a full time musician, with six critically acclaimed albums under her belt including new live album and video series The St Buryan Sessions. Sarah is about to start her island of Ireland tour, including a stop in Portaferry on Sunday 29 January, with an afternoon concert supported by the Arts Council of Northern Ireland.
Born in Spain (to a Spanish father and an American mother) and raised in Chicago, Sarah found her way to Ireland in the mid-1990s, where her authorship of The Irish DADGAD Guitar Book (still in print and selling worldwide via Hal Leonard) led to an invitation to write a weekly folk music column for the Evening Herald.
Her brief soon expanded to include album and gig reviews, while Hot Press also enlisted her as a reviewer, regular columnist and writer of longer interview/profile pieces on artists from Alison Krauss to Jah Wobble, Stereophonics and Bentley Rhythm Ace amongst others.
"I remember that for the Stereophonics piece, myself and a few other writers were flown over by the record company to interview the band in a pub in their home village of Cwmaman," Sarah recalls, "with a stop in London en route to meet another up-and-coming outfit called the Hormones, also in a pub. If you'd asked me at the time which of those two groups would become megastars and which would be dropped by their label the very day the album was released, I suspect I'd have got it the wrong way round! Heady days, though. There was this fantastic feeling of possibility."
In 2007, she switched roles from interviewer to interviewee, launching her first solo tour with a memorable appearance as musical guest on John Kelly's Friday night arts television programme "The View" on RTÉ One (a video of which can still be watched via Sarah's YouTube channel).
The same year saw her moving to rural West Cornwall, where she struck up a friendship with a fellow mum outside the gates of her children's school. That fellow mum turned out to be Zoë Pollock, writer and performer of 1991 UK Top 5 single "Sunshine On A Rainy Day." The pair soon found themselves co-writing songs for an album released in 2008 under the band name Mama, lauded by MOJO's Colin Irwin as "a pleasingly maverick mix" and by Siobhán Long in The Irish Times as "Janis Joplin's freewheeling spirit crossed with Joni Mitchell's lyrical density."
"I owe Zoë a tremendous debt of gratitude for getting me into songwriting in a serious way," says Sarah. "Prior to that I'd thought of myself basically as a folk singer who happened to write an occasional song, but through working with Zoë I not only learned a hell of a lot about the craft of songwriting, but also just the fact of someone of her calibre wanting to co-write with me was what finally gave me the confidence to start focusing on my own original material.
"And of course, if it weren't for Zoë I'd never have met Martin" – Martin Stansbury, a longtime collaborator and former bandmate of Zoë's who produced and engineered the Mama album, then became Sarah's manager and sound engineer, accompanying her on all her tours worldwide since 2009.
Most recently, Martin produced and engineered Sarah's sixth solo album, The St Buryan Sessions, recorded live in lockdown in the beautiful medieval church of St Buryan, just over a mile from Sarah's home.
Released in October 2021 on CD and limited-edition double LP, the album made it onto "Best of 2021" lists on three continents and features stunning solo performances by Sarah on acoustic and electric guitars, piano and floor tom drum, her lush, distinctive vocals echoing through the soaring space.
The concert at Portico in Portaferry takes place on the afternoon of Sunday 29 January. Tickets and further information available at porticoards.com.
Photo caption: Sarah McQuaid. Photo by Phil Nicholls (philnicholls.co.uk).