Indulge in some Hallowe'en themed fun at one of the many events and experiences at popular attractions dotted throughout the borough.
We will endevour to update this blog as and when new events are announced.
Hallowe'en for the kids in Ards and North Down
Witches Tea Party at Maxemoo Cafe, Millisle
13 October 2023
Find out more
Pumpkin Patch at The Ark Open Farm, Conlig
14 – 31 October 2023
Experience a fabulous day out with the little ones at this family run farm. Visit animals ranging from cows, to donkeys, deer, pigs, bunnies and chicks; wander Jurassic Ark, a Dinosaur trail, explore the Fairytale Forest, stop by the Tractor Shed and the adventure playground, and let's not forget the Reptile House!
Special events happen during the year and Hallowe'en is a favourite for it's Pumpkin Patch.
Grab a wheelbarrow, pick your perfect pumpkin, gvet it carved then enjoy all that the farm has to offer en route the Halloween trail, and, to top it all off you get to toast marshmallows too!
Situated off the main carriageway between Bangor and Newtownards, near the village of Conlig, is The Ark Open Farm, with free on site parking, the farm is easy to get to and will make for a truly memorable Hallowe'en day out.
Find out more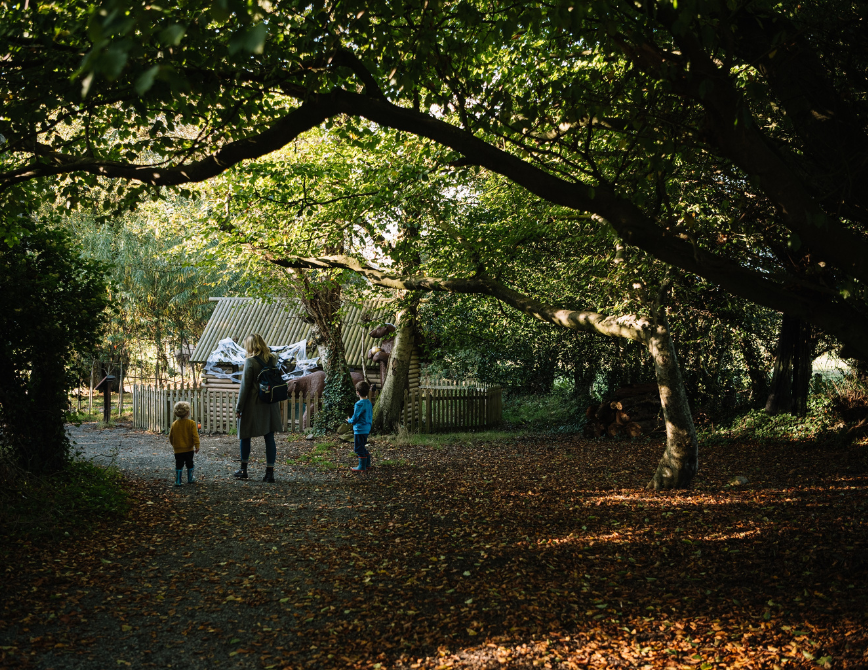 Flavour First Pumpkin Patch, Donaghadee
14 - 31 October 2023
Find out more
Pickie Pumpkin Patch, Bangor
27 - 30 October 2023
Pickie Funpark is a long established attraction in Bangor city, renowned for the Giant Pedal Boat Swans and the Pickie Puffer. Spend the day and not only can you have a go on these but you could also ride the disco ducks, enjoy the splashpad (weather permitting of course!), the playground and surplus activities such as the Flume and carousel. Pre purchased Tokens are required for most of the activities, and some others are free. The onsite cafe provides hot food and snacks for you to stop and refuel.
Pick your pumpkin, choose a design, get it carved and enjoy all that this popular attraction offers.
Find out more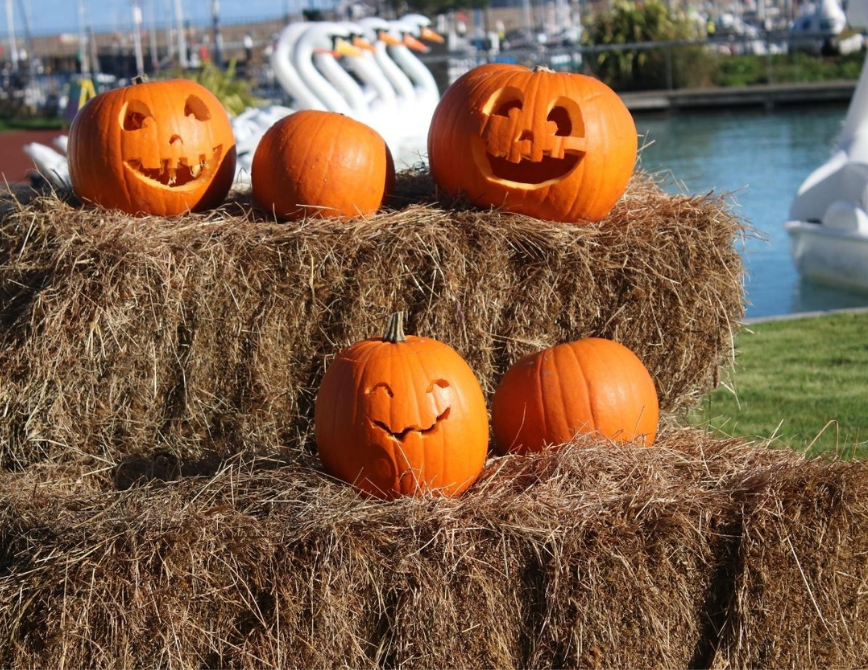 Hallowe'en at Ulster Folk Museum, Cultra
28 October - 31 October 2023
Reams of themed family fun, including specific events such as Storyweavers: Samhain and Häxan with Live Score by Nick Carlisle.
Find out more
eek! week at WWT Castle Espie Wetland Centre, Comber
28 October - 5 November 2023
Find out more
Halloween Half Term Fun At Eden Pottery, Millisle
28 October, 31 October - 4 November
Find out more
Halloween at National Trust - Mount Stewart
28 October - 5 Nobember 2023
Activities vary depending on day
Find out more
Halloween Happenings in Groomsport
29 October 2023
Find out more
The Enchanted House of Puppetry, Newtownards
Sunday 29 and Monday 30 October
Lots of free events and activities making this a wonderful day out for all the family.
Please note: some of the puppet theatre performances are paid entry and require pre-booking, so please book early to avoid disappointment
Find out more
Wizards and Witches School of Drawing at WWT Castle Espie Wetland Centre, Comber
28 October - 31 October
Find out more
Halloween Scream at The Portico of Ards, Portaferry
31 October
Children are welcome but please use parental guidance as some children may find elements of the Halloween experience frightening or disturbing.
Find out more
Not-So-Scary Halloween at North Down Museum, Bangor
31 October 2023
Themed arts and crafts fun. Three sessions, depending on age.
Find out more
Of course, Halloween isn't just for the little ones...
Hallowe'en for the adults in Ards and North Down
Make a Traditional Besom Broom in the Walled Garden, Helen's Bay
24 September
Broom making is now listed as a red endangered craft, so this is a unique opportunity to learn to carve and whittle your own broom using natural foraged, coppiced, birch and rowan gathered sustainably and locally, guided by an experienced tutor. Refreshments will be on hand, which the Walled Garden is renowned for.
Find out more and book

The Phantom of the Opera Screening + Live Organ at The Portico of Ards, Portaferry
29 October
Find out more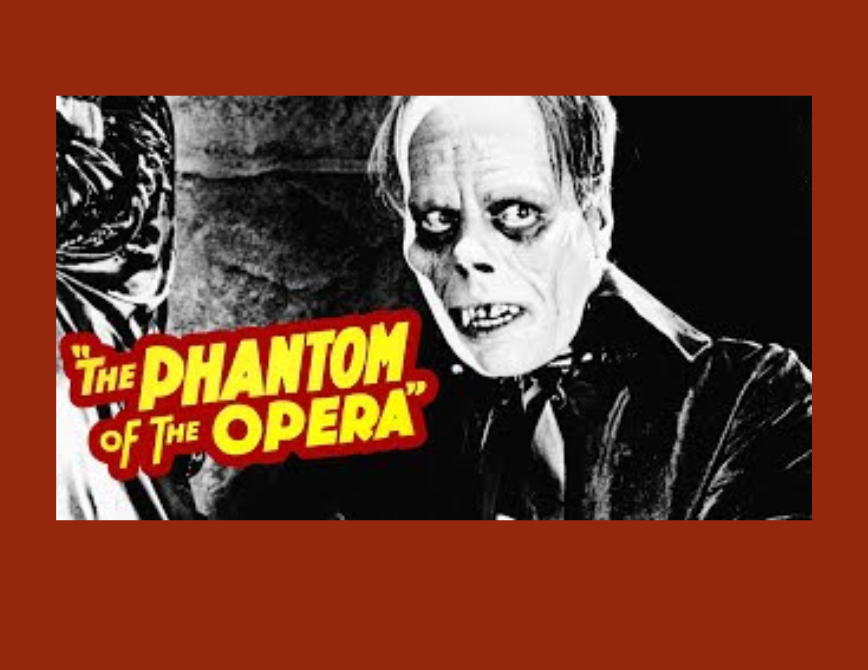 More half term ideas
Keep the little one's entertained this half term.
With attractions and nature spots open all year round, in all seasons, we truly offer Great Family days out with the kids, no matter the time of year.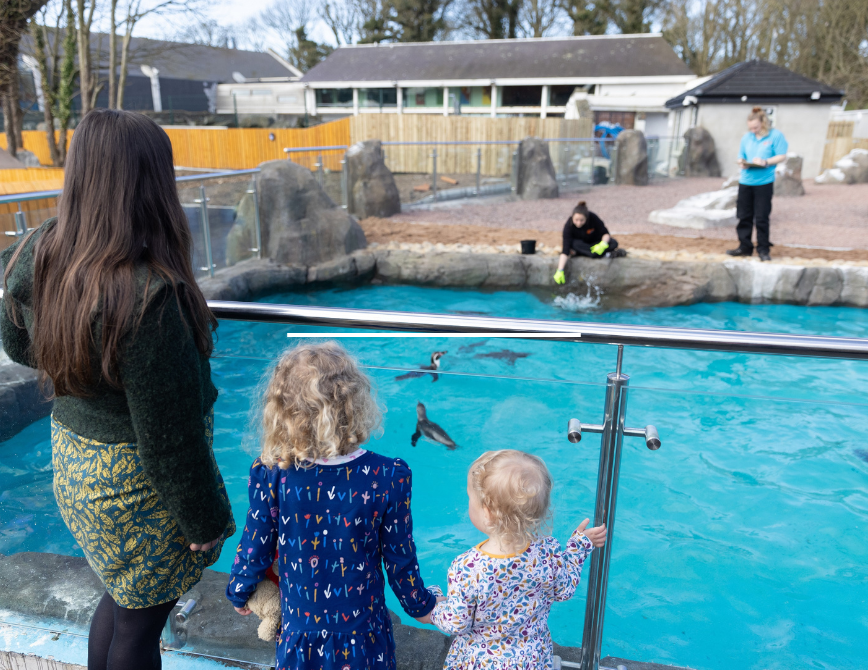 And, fun doesn't have to cost a lot. For loads of ideas for FREE things to do in Ards and North Down have a read at this blog... from days out in forest parks, to cycling the greenway; there are trails, opportunities to discover and explore, to connect - both with nature and with eachother.
So layer up, get the welly/walking boots and the woollies on, take a flask of hot chocolate and snacks along for the ride, for a free to cheap, day out.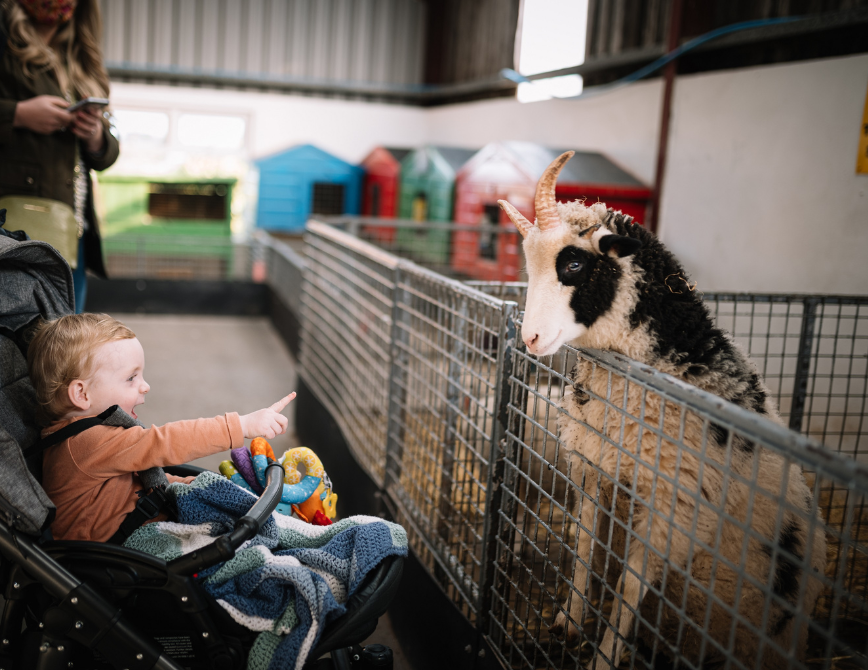 Explore Ards and North Down
Go on adventures through the woods, finding mini beasts along the way, taking in the sounds of the forests, or the sea, of the bird life, and the giggles of pure fun as the kids muck about in natures playground.
National Trust's 50 Things to do before you're 11 and 3/4 activity list
Highlight walks in Ards and North Down
Find more walks in the region.
Please note, this listing is meant as a guide only. Information correct at time of publication. Events are subject to change and availability.
To avoid disappointment, when planning to visit an attraction in the area please continue to check individual provider websites before you leave the house to confirm if they are open, closed or if pre-booking is required.
List your event
If you are running a local event that you would like listed in the blog and in our What's On section, contact marketing@ardsandnorthdown.gov.uk