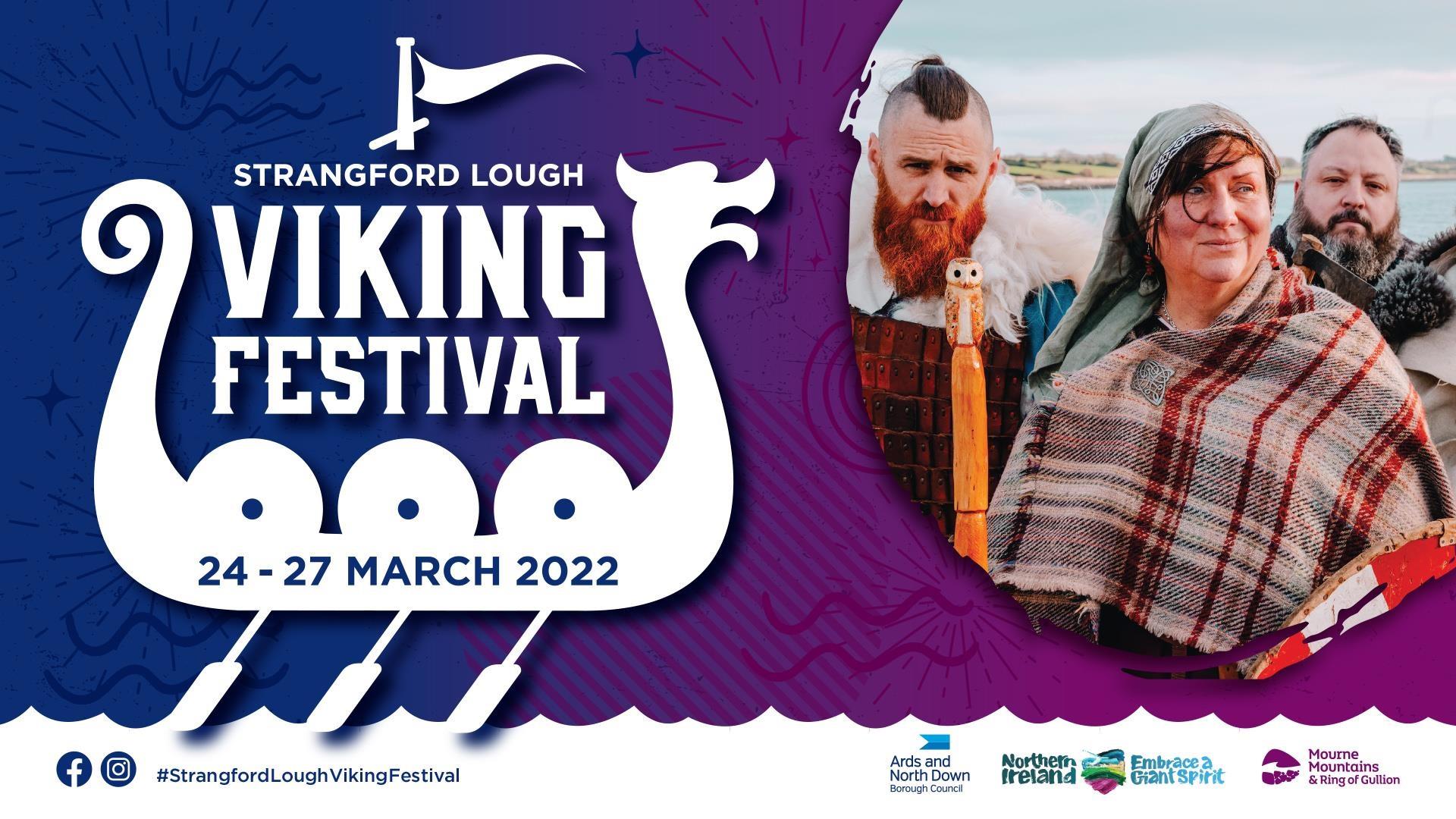 About
The camp will be open from 10am to 4pm on Saturday and Sunday to show how Viking folk lived in the area more than a thousand years ago. Demonstrations throughout each day will be by crafts people using medieval tools and ancient skills and will include, woodworking, pottery, weaving, jewellery making, Raven Haven Avairy and Rune Reading. There will be beautiful hand made goods for you to purchase. Visitors to the camp can try axe throwing and hear Skalds tell Viking sagas, participate in children's treasure hunts, and see fierce warriors do battle.
Saturday 26 & Sunday 27 March
1.30 pm: Children's Treasure Hunt led by Desi Cano & Stefan Barry
2.00 pm: Story Telling – Skald Ed Gamester will have children & adults bursting with laughter
3.00 pm: Fierce Viking Warriors Do battle
3.30 pm: Children's Viking Battles
4.00 pm: Viking camp closes
Free. No booking necessary.
All providers will adhere to Covid-19 safety guidelines in accordance with government advice, visit nidirect.gov.uk for the latest guidance.
Festival terms and conditions can be found on www.lakesvikings.com/strangford-lough-viking-festival
Most of the events in the festival are wheelchair accessible. If you have a question about a specific venue, please email events@lakesvikings.com
Images supplied by Lakes Vikings, photo credit to Ciara McMullen Photography.